Global Gold & Silver has the Largest Retail Location for
LAB GROWN DIAMONDS

in the Tri-State Area

100% Conflict Free, Best Price Available. Chemically Identical To Natural Diamonds.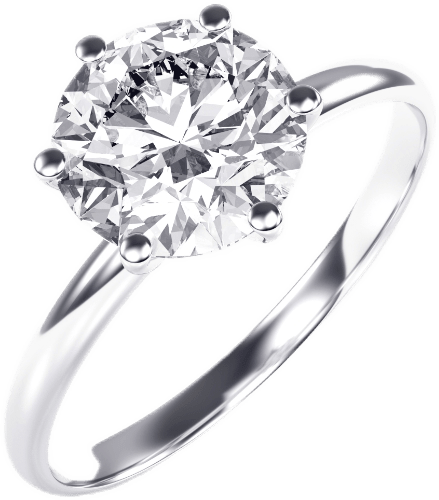 Lab Grown Diamond Jewelry
From Engagement Rings to Pendants, Earrings, & More. Global Gold & Silver is the largest local Lab Grown Diamond Jeweler. Our Lab Grown Diamonds are 100% Conflict Free.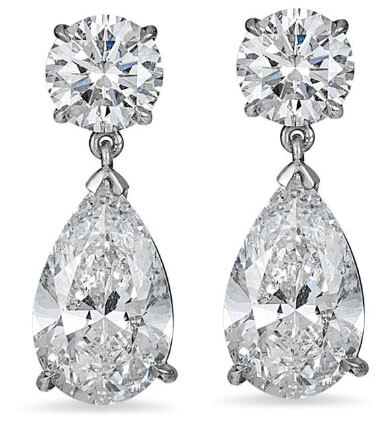 We don't just negotiate transactions. We build relationships. That's why our dealings are invariably fair, honest, and pleasant.

What Are Lab Grown Diamond Jewelry
Lab grown diamonds are diamonds that are produced in a controlled technological process in a lab.
Lab Grown Diamond Jewelry Shape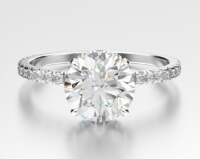 Round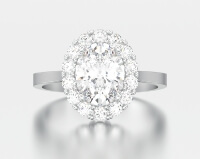 Oval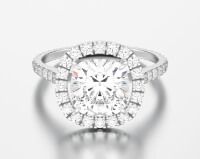 Cushion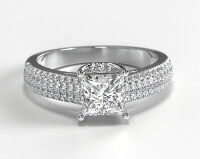 Princess
Shop Lab Grown Diamond Engagement Rings
Choose your desired Shape & Style.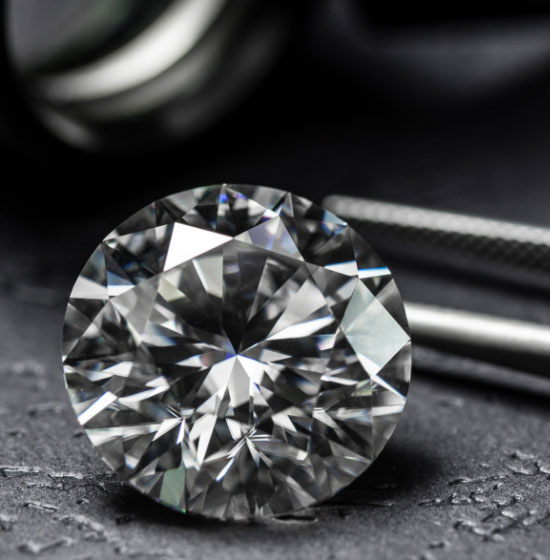 How Are Lab Grown Diamond Jewelry Made?
Lab grown diamonds are composed of the same material as naturally formed diamonds – pure carbon which is crystallized in an isotropic 3D form – It has the identical properties to those diamonds that are mined out of our earth.
Unless you are a certified diamond expert, the average person can not tell the difference between a lab grown diamond and a natural one.

Lab Grown Diamonds vs. Natural Diamonds
Natural Diamonds
They have the same chemical makeup. Natural diamonds take billions of years of intense heat and pressure which caused the carbon element to rearrange itself on the atomic level, and creates a solid diamond.
Lab Grown Diamonds
Lab Grown Diamonds use a diamond seed as its base, which is put in a vacuum. The carbon molecules assimilate to the diamond seed, thus creating a lab grown diamond. The process is constantly updated and refined.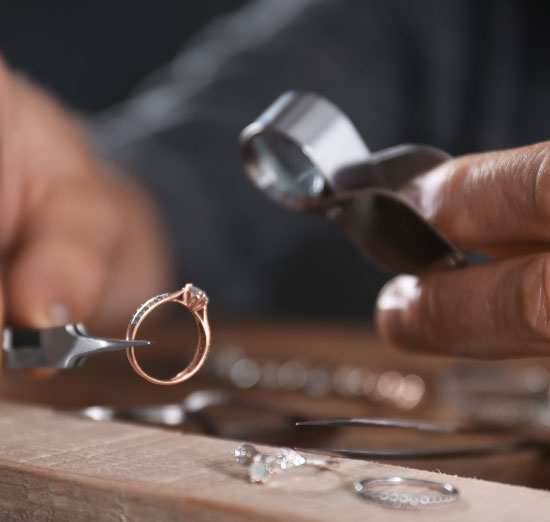 What Are The Benefits Of Lab Grown Diamonds Jewelry
Natural Diamonds are very expensive. Lab Grown Diamonds are financially less taxing and give you the chance to wear something you have always wanted too, but was out of financial reach.
If you love the look of diamonds but prefer a conflict free purchase, Lab Grown diamonds are the perfect choice for you.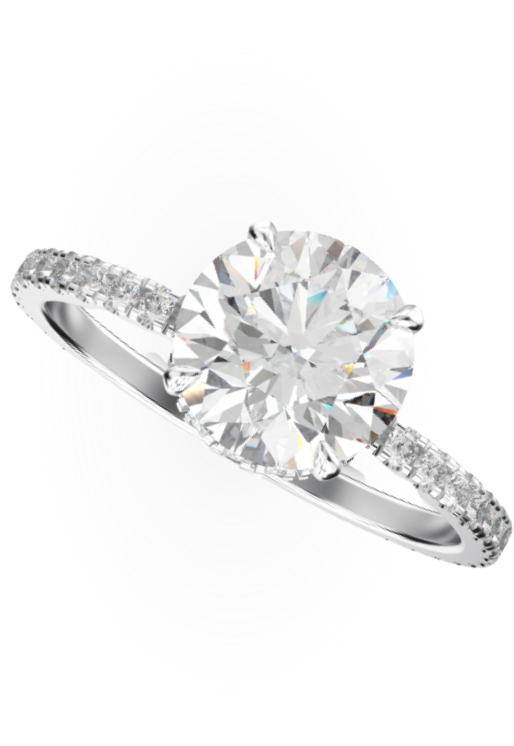 Bree H.

Tele D.

Amy M.

Gina M.

K C.

Lisa B.

Miss K.

Ari G.

Kate D.

C G.

Joan D.

Rindy O.

Foodie F.
Bree H.
"My visit to Global Gold and Silver turned out better than I could have hoped. I went through some of my old stuff and came across some jewelry that I didn't even remember I had. I saw those sell your gold commercials on TV, but felt more comfortable with a local dealer. I found review for Global Gold that were positive so I figured I'd give them a try.
My experience was great. I brought my gold in and it was appraised right in front of me. I dealt with Steve who explained to me what he was doing and how he came to the final offer. They offered me $1,375 based on the weight and karat of the gold. Everything was out in the open which i really appreciated since this was all new to me. The staff at GG are great. Thanks, I will be telling my friends!"
Tele D.
I was searching for a reputable responsible dealer in gold and silver whose proprietor I could meet personally, who had the knowledge, reputation and transparency to purchase our family's US and Israel extensive coin collection, and several heirloom jewelry and watch pieces..I was prepared to exchange the numismatic valuation for current high melt value, if I could get straightforward answers without pressure to my questions, and arrange a private appointment time that would fit into my schedule. After several phone calls to Mr Oshri Reuven of Global Gold and Silver my wife and I arranged for a three hour appointment on May 31 which culminated in what we believe was a fair and advantageous deal for both buyer and seller. I have no hesitancy in recommending Mr. Oshry Reuvenn and his firm to anyone who finds himself in a similar position..It was a refreshing and educating experience."
Amy M.
"If you've ever walked down 47th street where all the gold/diamond shops are then you know what a seedy vibe it gives off...countless creepy men trying to lure you in to sell your jewels. So with gold prices at record highs, my husband wanted me to go sell our old outdated jewelry and some inherited gold coins. The thought of this chore was almost more than I could bear to think about....but I decided to go online to do some research to hopefully make it as painless as possible.
My exhaustive internet search regarding places to sell gold & silver kept leading me back to one place....GLOBAL GOLD & SILVER. It received very positive feedback through multiple online review venues....so I decided to give them a try. The location was both convenient and discreet. I came fully prepared with print outs of what my coins were worth according to the gold price for that day. I met with Amit who calculated the value of the coins I was selling. I was pleasantly surprised that the price he gave was in line with the research I had done prior to my visit to Global....and he gave me that quote without knowing I had researched the coins ahead of time. I think that pretty well speaks to this firms integrity & honest nature. I was delighted with the price I received for my coins.
If you are a female looking to sell your old jewelry you can be comfortable going to Global....they will give you the best price and they are very nice & honest people. I was so please with my first visit that I went back again to sell some old gold jewelry...and was once again very pleased with the price I received.Global is convenient, discreet, quick & easy, and pays the best price for your gold & silver!"
Gina M.
"I was referred to Oshi through my brother. I had alot of old gold and silver that I wanted to sell and he said he could be trusted. I was pleasantly surprised at how nice and helpful everyone was and they gave me an excellent price for my jewelry. I met his father and his brother and they made me feel very comfortable and made me laugh. I left after my first trip extremely happy. By the second time I went in, he knew me by my first name. The whole staff is extremely nice and knowledgeable when it comes to all jewelry, especially diamonds. I have been there many times now and would not consider any other jeweler. I have referred friends and they all feel the same. Oshi made silver military tags for my girlfriend and her brother and sister, she had her fathers old military tag and he took that made a mold and made them all their own tags. They were all so happy and they looked amazing. No one I know has ever had a bad experience with them.
I can't say enough about Oshi and Global Gold and Silver. You can trust that they will always do the right thing for you, either getting you the most money for your scrap gold or making you beautiful pieces of jewelry. I know that I will be using them in the future and I highly recommend them."
K C.
"I've been selling my father's collection of silver and gold coins in various lots and after careful comparison-shopping, have found I consistently get the best prices, accurate quotes, and cash-on-the-spot, from Global. I sold my deceased dad's gold bracelet to Global for the highest percentage of its pure-gold value of any jewelry or gold dealer who'd been shown it. Global's staff says they'll pay top dollar and they did. None of the too-typical coin-dealer games here. I do not hesitate to recommend them with the highest compliment I can:
- They have behaved honestly, honorablly, are accurate and paid me the top prices they had promised. Maybe I could get better deals in Europe, but I live here, and Global is where I bring my valuables to sell, direct from my safety-deposit box. This place is a small office with no display cases or expensive decor; they have scales, computers, calculators, some chairs and desks, and money to spend. Better to pay it to me than for a high-traffic storefront location. The building they're in seems safe and secure."
Lisa B.
"So I have a jewelry box at home filled with jewelry of all kind, gold, silver, costume jewelry..you name it, I have it! Over the years I've lost pieces, have lots of mismatched jewelry and decided to do some "Fall" cleaning. After gathering up some pieces, a thought came to me to see if there might be some value( hint..cash in my pocket!) to these pieces. So I pulled out my iPad and googled "cash for gold in NYC,NY", getting lots of search results. I'm the type of consumer that reads reviews of other consumers because I strongly believe if you conduct business where you make the consumer happy, you're doing good business and I will definitely give you my business.
So after reading several company reviews(maybe two actually!) I came across Global Gold and Silver on West 47th Street in the Diamond district. The reviews floored me and I knew this was the place I had to go to. The following day after work, I found the building with no problem as they do give you traveling directions and met with Amit Patel( really nice guy!) in an office(not some cubicle or shady hole in the whole) and he explained the process of checking the gold, whether it's 10k or 14k..anyway the entire process was about 20 minutes long and once again I was floored when Amit told me the amount of the pieces of gold!! OMG!!! is all I can say!!!
I'm referring everyone I know to Global Gold and Silver and I hope after reading my review if you have gold you want to get rid of, you run, don't walk to Global Gold and Silver!Thanks Amit!!!"
Miss K.
"I'd been going to another place down the street which I'd seen on a morning news program a few years ago. At first, they seemed very fair, then, not so much.
Decided to shop around for a price. Went to Global last week and got a price when the market was south of 1600, and heading lower. Yesterday, I went to two other places first. Both gave lower quotes than Global G & S, even though the market was above 1600.
Global gave the best price by far and weren't pushy - like the second place I went where he thought he could intimidate me (wrong girl) into selling.
Over all, they were excellent and they will be my first choice in the future."
Ari G.
"Amit was very friendly and businesslike. He carefully tested the stuff I brought in using the scratch test and chemicals. He was able to tell me what was gold and what was not. He gave me a good price and paid me cash on the spot. Global is a quiet, private place to exchange your gold jewelry for cash. Walk pass the madness that is 47th St and the diamond district to the only place you should sell your gold. Highly recommended!"
Kate D.
I sold 2 watches today, and both men who were working there were incredibly helpful and knowledgeable. I had no idea what to expect, but it was such a relief to find a professional establishment among the craziness in this area. I received good money for the two watches and feel happy about the whole transaction.
I would refer Global Gold and Silver to friends, and I know I will be back soon. The man with whom I dealt, Oshri, was nice and knew exactly what he was talking about. Definitely go here if you want a reliable buy or sale.
C G.
"I had some old jewelry that I wanted to get rid of, I went to a couple of jewelry stores in the diamond district and they wouldn't even look at my pieces and tried to low ball me. Finally, I did a search online and found Global Gold & Silver. I sent an inquiry online and Oshri responded to me right away. He gave me a fair price and I felt very comfortable speaking to him over the phone. I went into his offices a few weeks later with my jewelry. He went through each piece, was very friendly and knowledgeable. I did not feel like I was being taking advantage of, he we was very fair in the price he gave me and I felt good after the transaction. He was efficient, fast, and was flexible to give me cash or check. I would highly recommend these guys and would definitely deal with them again."
Joan D.
I decided to go to Global after reading the positive reviews on Yelp. I was not disappointed. Amit Patel was pleasant and professional. I believe that I received a fair price for some random, small jewelry pieces in gold and silver. I will return there when I have additional items to sell.
Rindy O.
"I saw Amit at Global Gold yesterday. I needed to sell a bunch of old jewelry and a gold coin. Much of it was broken or plain ugly so I wasn't emotionally invested in any of it. I just wanted the best price for the least hassle. Global Gold is located smack in the center of the diamond district and I was a little intimidated - never having done a transaction like this...Everyone looks like they are about to broker 6-figure gem deals; lots of hustle and bustle and hawking from storefronts...Global Gold is located on the 4th floor of a big building - not a store front. Amit greeted me immediately and was warm, friendly, and professional. We chatted for a bit as he tested and weighed my stuff. Within a matter of 5 minutes, he was finished and after I handed him my ID, he promptly handed my cash, receipt, and bade me farewell...All said - a very satisfying experience I would do again in a heartbeat...In fact, I am meeting him again to sell some estate pieces."
Foodie F.
"I was recently handed down some dated gold jewelry and knew I could make a better investment by selling it. I've seen those commercials for cash for gold and the whole idea seemed pretty sketchy to me. I was nervous about choosing the right place - worried about getting ripped off. So I went onto Yelp and Global Gold & Silver was the highest rated. I wasn't planning on shopping around for the best price. I wanted to go somewhere that seemed legit and the people were going to be upfront and honest about the transaction. So prior to making a trip to SoHo, I stopped in the diamond district and met with Amit. He was readily available when I arrived. He explained how he calculates how much something is worth and tested my jewelry in front of me. I was in and out in less than 15 minutes. I would definitely recommend going here if you are looking to sell your jewelry!!!"
About Global Gold & Silver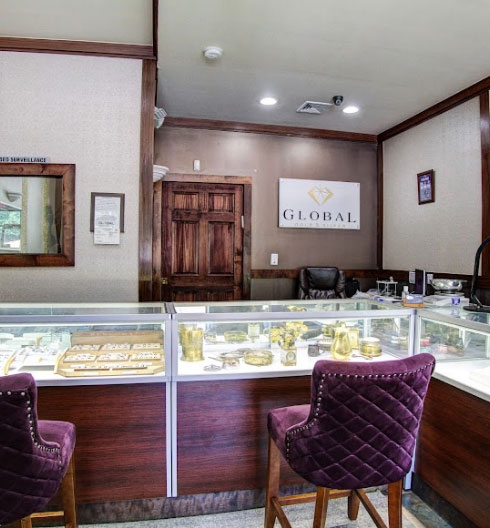 Founded in 2008, Global Gold & Silver has established itself into the most trusted and reputable Jewelry, Diamond and Precious Metal buyer in the Tri-State area.